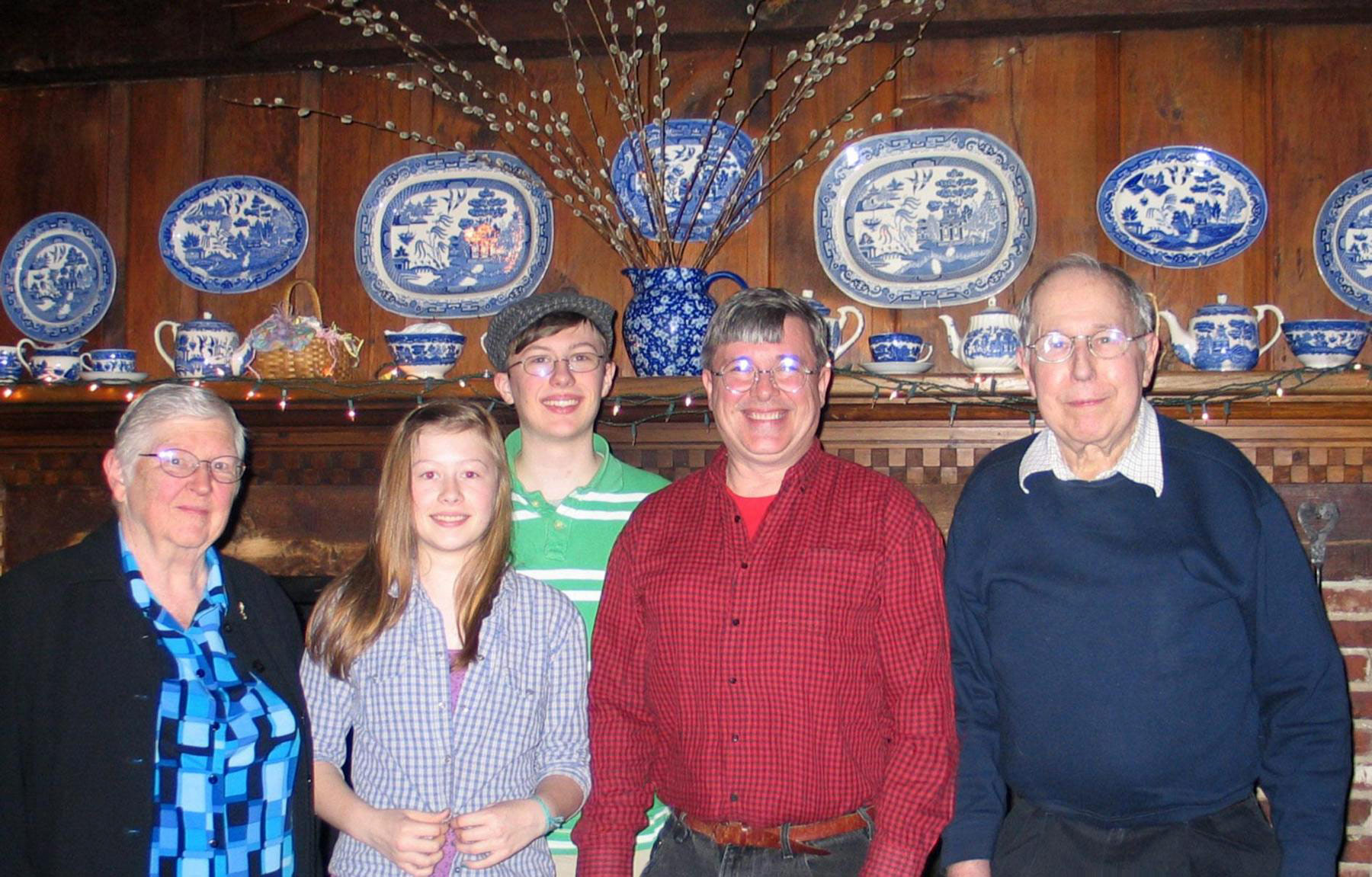 The Liberty Net and Health: A Conversation with W1WCR"]

Liberty Net June 19 Tribute to W1WCR, SK"]

An Interview with W1WCR"]

W1WCR QSO with KB2DMD"]

W1WCR on the Informal Liberty Net (with brief unid jamming by KG4ZXC)"]

3950.net stream announcement re W1WCR, SK"]

W1WCR clip collection"]
W1WCR, 1929-2021
The co-founder of the Liberty Net in 1974, the regular Net Control Station for the Liberty Net for 45 years, and a great fighter for freedom of speech on the amateur airwaves, Victor Misek, PE, of Hudson, New Hampshire, died on Saturday, 12 June 2021, shortly after receiving the COVID vaccine. He had been suffering from sarcopenia for the last two years. He was a staunch believer in advanced life extension protocols and lived a full and profoundly productive life for almost 92 years. He first QSOed with Kevin, WB4AIO on the Liberty Net in 1978, and worked closely with Kevin (recording the Net, documenting jammer activity, doing interviews, and other projects) from 1987 until his final days, doing his last on-air interview/QSO with Kevin in 2021.
Victor was a lifelong supporter of racial-nationalism and a staunch opponent of the conversion of America into a non-White country. He was also an opponent of the Israeli and other Middle Eastern meddling in American politics, and the foreign wars that resulted. His motto, which he promoted extensively on the Liberty Net, was "Get America out of the Middle East, and get the Middle East out of America."
When certain malicious operators and government thugs tried to smear WB4AIO, Vic responded with an open letter including the following statement:
I am Victor Misek, a retired professional engineer in the state of New Hampshire and holder of Amateur Extra radio license W1WCR. I am the author of the Beverage Antenna Handbook (copyright 1977, 1987 and 1997, first second and third editions) and have been registered as a professional engineer in Ohio and New Hampshire. My inventions appear in 19 US Patents. For many years I held a Top Secret clearance granted by the FBI because of my work on Electronic Countermeasure Systems. My ECM work was done at Sanders Associates, Inc. starting in 1955.

I have known Kevin Alfred Strom, WB4AIO, since 1987, and have interacted with him both on and off the air innumerable times since then. He, his fiancée, and his children have been guests in my home.

He has provided technical and other support for a amateur radio net, the Liberty Net, of which I am the Net Control Station, for many years, setting up a Web page, news blog, interactive chat room, phone patch system, and online streaming services for the net, which allowed amateur radio operators who were hospitalized or disabled or otherwise prevented from normal on-air participation to hear, enjoy, and take part in the Net. He has been unrelenting in helping other amateur radio operators use these facilities, not only with no personal remuneration but at evidently quite substantial cost to him both in time and money. He has also served as volunteer NCS for the Net and other nets when the regular NCS was unavailable.

He has also, without compensation of any kind, helped me by recovering the composition files of the book I authored, The Beverage Antenna Handbook, from an obsolete computer file system and converting them to modern PDF files, so that the book will continue to be available to future generations.

In all of my dealings and associations with Mr. Strom over a period of 30 years, both on and off the air, he has shown himself to be a man of utmost integrity and truthfulness.
When Marty, N2IRJ, began a dishonorable campaign to ban WB4AIO from the Liberty Net, Vic strongly disapproved of and opposed Marty's banning efforts and behind-the-scenes slander campaign, saying in a 17 May 2020 email posted to KA2PTE's Liberty Net email discussion list:
"There are evil people out to smear Kevin. Fake News isn't just about Trump. Ban the Kevin-haters if you want to test your banning skills…. V."
And that just about says all that needs to be said on that topic!
In his early years at Case Western Reserve University, Vic worked his way through school as a broadcast engineer at 50,000-Watt clear channel AM station WGAR in Cleveland, Ohio. Victor was a PhD-level engineer, and held patents for 19 inventions granted from the mid-1970s to the early 2000s. He was also the author of the ground-breaking Beverage Antenna Handbook for radio amateurs and corresponded with Harold Beverage himself in relation to his research.
He always had a commanding signal on 160 and 75 meters — a real asset for a Net Control Station. He used homebrew large-conductor (8 ga.) 1000-ohm open wire line and a homebrew tuner, feeding a 165-foot doublet at approximately 90 to 100 feet above sloping ground, under which he had constructed an extensive copper ground screen to reduce earth losses. The result was a continent-spanning signal with a high signal-to-noise ratio.
Victor was not only a near-genius, but he was a truly kind man, and welcomed me and my wife and family into his home on numerous occasions.
Ave Victor, you will never be forgotten!