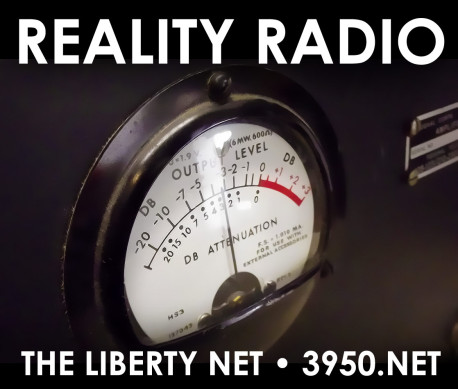 by Kevin Strom, WB4AIO
NOT ONLY is the Liberty Net on twice a week now — Saturdays and Wednesdays — but every Sunday many of the same participants (and others too) take part in the Survival Net, which focuses less on current events and more on how you, your family, and your community can survive in whatever hard times may be coming our way — from natural disasters to government oppression. Check in and share what you know with others. All our nets start at 10PM Eastern Time.
Listen: Liberty Net 9/12″]
Here's a brief summary of, and commentary on, just a few of the ideas discussed on this week's Liberty Net:
• A nation which fails to take sex differences and race differences into account is a society which will not long survive on Earth. (7 minutes)
• In the former American city of Cleveland recently, police were on high alert after a group of Blacks were overheard planning to attack officers using motorcycles and guns. The best solution to this worsening situation is not more police powers — or less. The only real solution is racial separation. (20 minutes)
• The murder rate doesn't go down in step with the severity of "gun control" laws. It goes down in direct proportion to the scarcity of Blacks and Mestizos in a given area. (24 minutes)
• Why do right-wing folks so often fall for these breathless "revelations" of "foreign troops entering the US"? (Most of these stories are probably disinformation from intelligence agents. I think they serve some psychological needs in right-wingers — the most obvious being the comforting but erroneous idea that our own troops and our own government are still benign and still "on our side.") The regime in Washington doesn't need "UN tanks" or foreign troops to exercise its tyranny over us — it's made the entire country into little better than a death-row prison camp with its own bureaucrats, police, and troops. (29 minutes)
• Pauline Hanson in Australia has just announced the revival of her nationalist, pro-White political party — and the results are encouraging. (35 minutes)
You can listen to the Liberty Net every week — usually on 3995 kHz LSB but sometimes on a nearby frequency to avoid causing interference — every Saturday night at 10PM Eastern Time (and every Wednesday too), and also via the Internet. You can also download the Liberty Net right here at https://3950.net and listen in your car, at work, or wherever you like. Listen to the Survival Net, Sundays at 10PM, too. Check in on the air and join the excitement!
Listen: Liberty Net 9/12″]