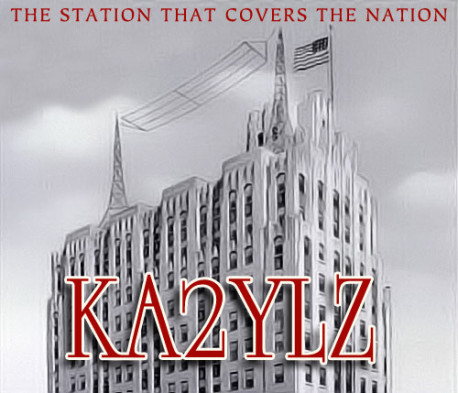 by Kevin Strom, WB4AIO
FRED STARK, KA2YLZ, helps us run the Liberty Net chat room every time the net is live. He keeps order and has also been instrumental in fostering new friendships and a sense of fun and community there. This week Fred was admitted to the hospital because of fluid accumulating around his heart. He's had surgery in the last few days and is now recovering. He expects to be home by New Year's day. We send our very best wishes to Fred for a very quick recovery and return to his work, his family, and his radio endeavors!
Listen: Liberty Net 12/19″]
Here's my short digest of — and commentary on — a few of the ideas discussed during this week's net:
• One thing to consider to protect your family in uncertain times is to always have a year's worth of water and preserved food on hand. Since no preserved food has an infinite shelf life, one should have an organized first-in first-out storage plan in which the food is always consumed well before it reaches its storage time limit. (2 minutes)
• One way to simultaneously solve the violence problem in our schools — and the resentment felt by Blacks at being under White "racist" supervision — is the simple expedient of going back to having separate school systems for Blacks and Whites. (52 minutes)
• In New Orleans, Black and Jewish agitators are doing exactly as we predicted they would do: They are removing any and all historical monuments and art works commemorating the great struggle of the Confederacy for its independence and freedom. In other parts of the country, White history is being erased even if it had nothing to do with the second war for independence that was fought on American soil. (1 hour 14 minutes)
• In Russia, Fetchit is routinely referred to in the media as a liar, an idiot, a fool, and a monkey. Apparently journalism there is not as afflicted with Political Correctness — or Jewish control — as it is here. (1 hour 20 minutes)
• A shoebox bank cannot fail. A shoebox bank always pays out exactly what you pay into it. A shoebox bank is open whenever you want it to be. A shoebox bank does not report your withdrawals to anybody — not the government, not the corporations, not the credit reporting agencies. Most of all, the assets you put in a shoebox bank are not subject to penalties or to being frozen or seized by criminal politicians. (1 hour 56 minutes)
You can listen to the Liberty Net every week — usually on 3995 kHz, but sometimes moved to avoid causing interference — every Saturday night at 10PM Eastern Time, and also via the Internet. There's a Wednesday night session too, also at 10PM — and the Survival Net at the same time on Sundays. You can also download the Liberty Net right here at https://3950.net and listen in your car, at work, or wherever you like. Check in on the air and join the excitement!
Listen: Liberty Net 12/19″]