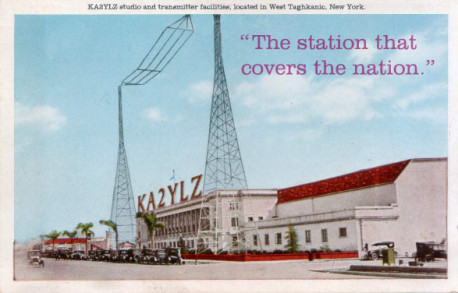 by Kevin Strom, WB4AIO
WE ARE delighted to report that Fred Stark, KA2YLZ, has now come home from the hospital and has resumed his normal life after successful surgery to correct his heart condition. Welcome back Fred!
Listen: Liberty Net 12/26″]
Here's my short summary of — and remarks on — a few of the topics brought up during this week's net session:
• The development of adaptive predistortion in Software Defined Radios (SDRs), as typified by Apache Lab's PureSignal, is very significant: It can make an amateur's transmitted signal dramatically cleaner. (7 minutes)
• It was wonderful to give and receive Yuletide greetings this season, not only on the regular Liberty Net sessions, but also on the special holiday edition of the Liberty Net that took place on Christmas Eve. (31 minutes)
• Did you know that there is no contractual obligation for the US government to pay anyone a dime in Social Security, even though citizens are forced by law to contribute to it? Not only is there no contractual obligation to pay, but the politicians can and do loot the fund with impunity. (49 minutes)
• Cancer treatment under the current US health care system is very much like a racket: You must pay and pay, but are essentially locked out of any innovative or alternative treatment, no matter how well-documented and proven. You are given no choice: Use the failed treatments endorsed by the establishment, or die. When the treatments fail, as they almost always do, they call in the "death counselors." (55 minutes)
• The propensity for violence and low average intelligence of the African race is well-established and has persisted no matter what educational or social reforms have been implemented, but this fact is consistently hidden from the public by the major media. (1 hour 1 minute)
The Liberty Net — amateur radio's longest-running current events discussion net — is on the air every Saturday night at 10PM Eastern Time on the high side of 75 meter SSB (usually 3995 kHz). You might have to tune around, but we're not hard to find. And don't forget the Survival Net on Sundays and the Midweek Liberty Net on Wednesdays, all at 10 Eastern.
Remember, thanks to our Internet audio feed, you can enjoy the benefits of N2IRJ's Beverage antenna and SDR reception capability (and WB4AIO's SDR as a backup). And, as always, you can download the net recording right here at https://3950.net and listen whenever you like.
Listen: Liberty Net 12/26″]