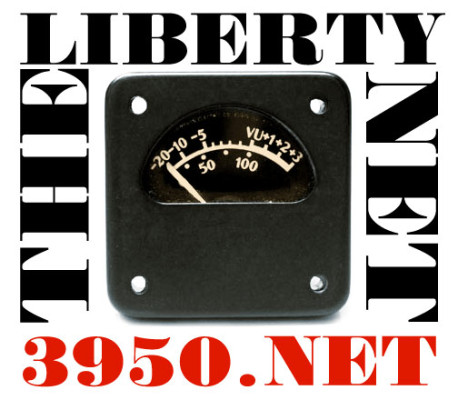 by Kevin Strom, WB4AIO
WITH THE VICTORY of Brexit in Britain (really a proxy for opposition to the non-White invasion), we can all be encouraged: The oligarchs can't always get what they want, and a relatively small group of volunteer activists, with all the forces of Jewish power and finance against them, can still make history.
Listen: Liberty Net 6/18
Here are a few of the ideas brought up on this week's Liberty Net, along with my comments:
• Perhaps a good use for all of those decommissioned Voice of America transmitters would be to broadcast a constantly-updated catalogue of crimes committed by Islamic invaders. (9 minutes)
• There were plenty of warnings about Omar Mateen, and the authorities were well aware of him. So what does his killing spree tell us about the much-touted "safety" of our surveillance society? Looks like we gave up our freedom and privacy for nothing. Much better just to stop slaughtering Middle Easterners for Israel — and stop importing them into our nations. (14 minutes)
• Even the most carefully "vetted" invaders have committed anti-White murders and other violence and terror. So, again, "vetting" is not the answer. Keeping our societies White, however, is the answer — coupled with an end to the wars for Israel that have, justifiably, inflamed their hatred against us. (16 minutes)
• When the patriotic National Alliance tried to tell the truth about Thomas Mair, they sent a press release to all the major newspapers and wire services in the United States and Britain. Not a single newspaper ran the release (only Reuters and one television station quoted it, and then only one sentence or two). Only non-oligarch-owned alternative media, like Heritage and Destiny magazine, printed the release in full. (19 minutes)
• The Islamo-Liberal coalition is quite bizarre, since the Muslims don't believe in "equality" or Leftism in any way, shape, or form. One can only conclude that both "partners" are united in their hatred of traditional White America and practically nothing else. (23 minutes)
Thanks to Marty, N2IRJ, you're able to listen to the Liberty Net on your computer — or download the file and listen on your portable mp3 player. Please check in with your call sign, and add your voice to the most exciting net on the amateur bands — every Saturday night, starting at 10PM Eastern Time, and Wednesday nights at the same time. (And check out the Sunday 10PM Survival Net too.)  The frequency varies to avoid causing interference, but is almost always on 3995 kHz LSB lately.
Our deepest thanks go to W1WCR for his hard work and courage in running the Liberty Net, which is now in its 42nd year.
Listen: Liberty Net 6/18