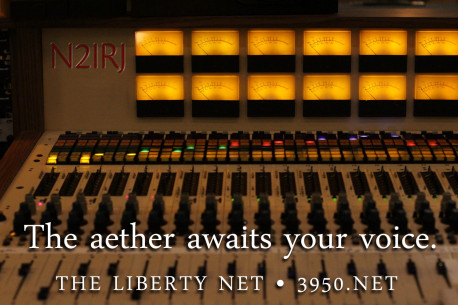 by Kevin Strom, WB4AIO
THE 3950.NET audio stream has just been upgraded. Our new streaming server has several advantages over the old one:
1. It has far less latency, meaning that the sound you hear will only be about ten seconds behind real time, instead of around 50 seconds as with the old server.
2. The transition between our recordings and our live feed during net times should be much quicker and seldom require a restart of your player, unlike the old server which created considerable delays and often required a player restart.
If you are hearing a message stating that we have switched to a new server — instead of hearing our actual stream — that means you are still listening to the old stream. All you need to do to get the new stream is reload our https://3950.net/live page or, if you're using a media player, simply follow the links at the bottom of that page and update your player's bookmarks. The old server will be going offline in a week or so and the old URLs will go dead at that time.
There is extra expense associated with this server — please help us pay for it by making a donation!
Listen: Liberty Net 11/14
Here's my digest of — and take on — a small selection of the ideas brought up on this week's net:
• European civilization obviously has a Muslim problem. But it would be more correct to call it a Semite problem — because without the Jewish oligarchs and media barons throwing open our gates, making war on innocent Muslims in their own homelands, and teaching Whites a race-blind "morality" that prevents us from resisting, the invaders wouldn't be in our nations at all. (23 minutes)