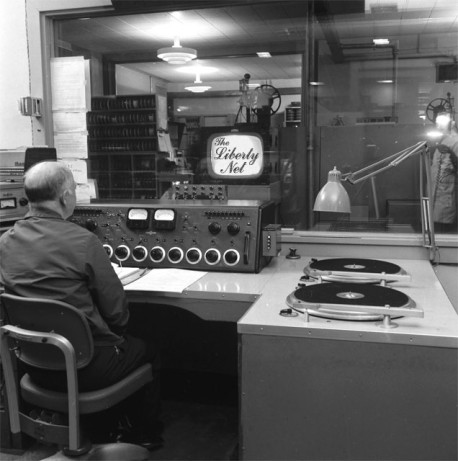 by Kevin Strom, WB4AIO
THE DEBUT of our new https://3950.net audio stream had a couple of glitches, but they weren't related to the new stream at all — just a bad Internet connection that picked a seriously wrong time to strike. After a few minutes, the problem was corrected and in the ensuing week we've streamed live and tested for over 15 hours without a hitch.
Listen: Liberty Net 11/21
There is some extra expense associated with this server — which lets us deliver your audio a mere ten seconds after it happens — so please help us, if you can, by making a donation today!
Here's my digest of — and take on — a few of the ideas brought up on this week's net session:
• I am not one of those who blames the invasion of Europe only on Muslims — I think the Jewish power structure is mainly to blame. But it is still extremely bizarre to see the lengths to which the Establishment media and politicians will go to avoid even mentioning the word "Muslim" in any negative way. It's almost as bad as their psychotic fear of ever saying anything bad about Jews. (7 minutes)
• In New South Wales, it is now illegal to possess a computer data file that might possibly be used to make a gun or gun-like object with a 3-D printer. The penalty for owning such a data file is 14 years in prison. (14 minutes)
• The controlled media's Glamour magazine has decided to award their "Woman of the Year" award to Bruce Jenner, a man who mutilated his body and now masquerades as a woman. The widower of a former recipient of the award — a woman who lost her life trying to save others during the 9/11 attacks — has returned the award along with a scathing letter. The editor-in-chief of Glamour is Cindi Leive, a Jew. (17 minutes)
• The thing in the Rainbow House is not satisfied with the rapists, gangsters, and killers coming across our southern border — so he is working as hard as possible to fly in large numbers of Muslims from the Middle East to add to the happy, harmonious diversity that we all bless so enthusiastically during every waking moment. (38 minutes)
• If you want to understand what we're facing — and what we've essentially created with our endless wars for Israel in the Middle East — watch the ISIS video "Soon, Very Soon." But don't let children or sensitive people watch it. It can be seen on http://nationalvanguard.org (1 hour 13 minutes)
Remember that you can receive the Liberty Net on an open frequency on or near 3995 kHz LSB every Saturday night at 10PM Eastern Time. You can also listen live on the Internet or listen at your leisure via the mp3 files posted right here at https://3950.net every week. And don't forget the Midweek Liberty Net on Wednesdays and the Survival Net on Sundays — all at 10 PM Eastern Time.
The complete net recording is posted at the very top of the right column (under "Liberty Net Audio") here on https://3950.net — usually on the day immediately following the net, so look for it there if you'd like to listen or download after the net has signed off. The new articles and summaries (like this one, found in the center column) show up around a week later.
Once again, thanks to W1WCR and all participants for making this extraordinary net possible — and please check in!
Listen: Liberty Net 11/21