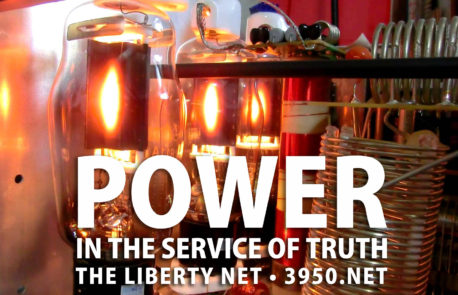 by Kevin Strom, WB4AIO
MANY READERS wonder just what kind of equipment they should use to start out in amateur radio and to participate in the Liberty Net. There are many different answers to that question, from vintage gear to the latest that technology has to offer. My personal preference is now — after experiencing several of them — to go with a Software Defined Radio (SDR).
The razor-sharp and infinitely-variable filters, ruler-flat frequency response, and clear, low-distortion capabilities of SDRs make them a whole order of magnitude better than conventional transceivers, in my opinion.
There are two major manufacturers of SDRs: Flex Radio and Anan. There are also numerous new start-up companies entering the field, like Italy's Elad, so development and competition are in full swing. There are models that you can buy new for under $1,000, such as the Anan 10E, and I have seen used Flex SDR-1000s (an older model which I use) for under half that.
In the left-hand column of this site is a feed from the Flex Radio community forum, and in the right-hand column is a feed from the Anan discussion group. Jump in and read — there's a whole new world of amateur radio out there, and it's fun to learn!
Listen: Liberty Net 5/28″]
Here are a few of the subjects discussed on this week's Liberty Net, along with my take on them:
• Chicago is quickly turning into another Detroit, like an African city in North America. There have been 500 confirmed homicides there so far this year, almost all perpetrated by Blacks. (59 minutes)