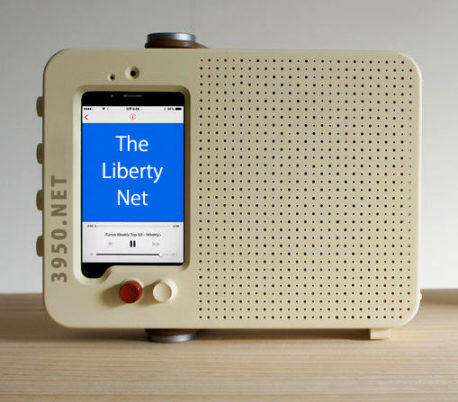 by Kevin Strom, WB4AIO
HERE COMES the thunderstorm static as warm weather spreads across the continent — so make sure that your antenna is efficient and that you have the ability to run plenty of power to get through when necessary!
Listen: Liberty Net 4/16
Here's my choice from among the topics discussed on this week's Liberty Net, along with my comments:
• Saudi Arabia is threatening to dump its substantial US dollar and US securities investments on the market if a certain bill passes that would initiate a serious investigation of that country's role in the 9/11 attacks. Such a dumping might have a beneficial effect in the long term, since pension funds and others would be able to buy up high quality securities for pennies on the dollar in the short term. (18 minutes)
• One reason for the fanatical establishment opposition to Trump may be the candidate's promise to hold a new and more honest investigation into 9/11. (43 minutes)
• The Washington regime is considering barring its employees from traveling to Acapulco, Mexico because of the extremely high murder rate there. I wonder if other nations ban travel to Chicago or Dee-troit or other such diverse paradises in the US. (1 hour 2 minutes)
• Welcome to Third World America, Zimbabwe writ large: Even in elite Wellesley, Massachusetts, they have now found E. coli in the water supply. A "boil water" advisory has been issued. (1 hour 7 minutes)
• Many of the new computer-controlled and Internet-enabled systems in modern automobiles are eminently hackable, endangering the privacy and safety of drivers and passengers. Yet the criminals in Congress want to take away our rights to modify such software to protect ourselves. (1 hour 9 minutes)
The Liberty Net — amateur radio's longest-running current events discussion net — is on the air every Saturday night at 10PM Eastern Time on or around 3995 kHz SSB. You might have to tune around, but we're not hard to find. Listen for the Survival Net on Sundays, and the Midweek Liberty Net on Wednesdays — all are at 10PM Eastern Time.
Remember, thanks to our new and fast audio feed, you're likely to be nearly interference-proof! So please check in. And, as always, you can download the net recording right here at https://3950.net and listen at your leisure.
Listen: Liberty Net 4/16