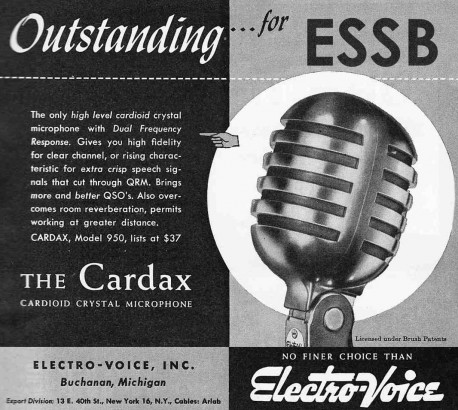 by Kevin Strom, WB4AIO
TO PROVE THAT STANDARD AM (a mode that is very close to my heart) isn't the only HF mode offering good fidelity these days, here's a 10 MB mp3 audio file I recorded (with one of the Flex SDR-1000s  I've been experimenting with lately) Labor Day evening of some ESSB operators on 3630 kHz. The band hadn't completely formed yet, as these Central Daylight Time fellows were propagating to the East Coast at about 7:30 pm their time — full daylight. And static from the remains of Hurricane Isaac was very much present. Yet these only moderate strength signals — some just equal with the static crashes — are still quite intelligible. I think the good intelligibility is because of the wide broadcast-style frequency response, not in spite of it.
It's amazing what excellent sound some of these experimenters are getting out of single sideband. For years — decades really — only (highly modified to broadcast standards) AM gear was getting this kind of audio quality on amateur radio. But improved techniques have really made SSB sound better than ever!
For best results, listen on a high fidelity set of speakers or headphones: