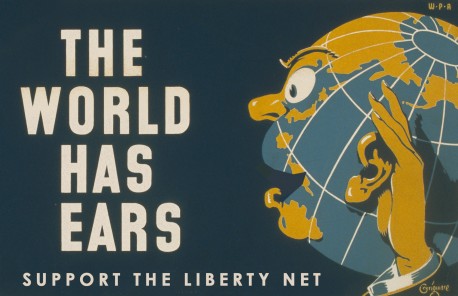 by Kevin Strom, WB4AIO
THIS WEEK a computer crash caused N2IRJ's recording to be lost — but we do have a partial recording from an online receiver, so some of this week's Liberty Net (recorded 4/24) can still be heard. The Liberty Net is amateur radio's premiere and longest-running discussion net, on the air since 1974. The Net Control Station is published author and antenna innovator Victor Misek, W1WCR.
Listen to or download this week's Liberty Net
It was good to note the return of Vern, W9FAM, a broadcast station owner and talk show host in his own right, who's been covering politics since he sat in on town hall meetings run by Obama predecessor and role model Franklin Roosevelt. Vern has been absent from the Net for several years. He puts in an excellent, high-quality signal.