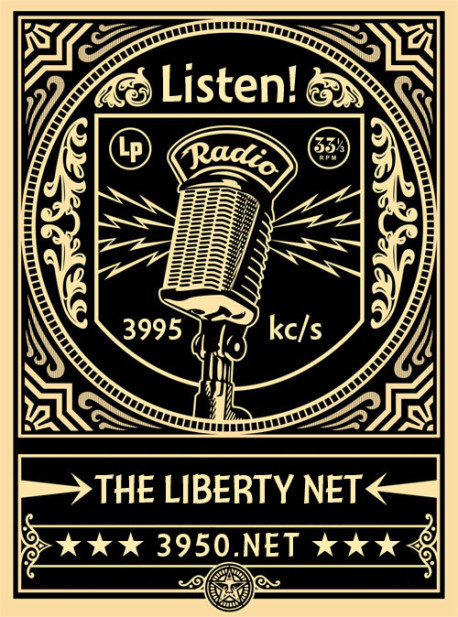 by Kevin Strom, WB4AIO
NOW THAT the weather is warmer, but still not oppressively hot, it's a good time to work on your antenna system. Forget commercial multiband verticals — virtually none of them provide a good signal on 75 meters. Instead, make yourself a home-made full-size 75 meter wire antenna — dipole, inverted L, or vertical. One of my favorite antennas is what I call the WB4AIO Inverted L Marconi: It's 150 feet of wire in an inverted L configuration, fed at the base. It can be oriented 40 feet vertical and 110 feet horizontal, or, if you have more height, 70 feet vertical and 80 feet horizontal — or anywhere in between. It will work almost the same either way. Elevate the base 7 to 8 feet above the ground, and use just two to four elevated radials. Efficiency and performance will be excellent on 160, 75, and 40, with a nearly omnidirectional pattern. The antenna will also work well on 20 through 10, but the pattern will be complex. You can use a simple L-network tuner at the base, or feed with open wire line and two current baluns as I do, and tune right in your shack. Write to me using the contact form on this site if you want to know more.
Listen: Liberty Net 5/16
Here's my interpretation of some of the ideas brought forward on the Liberty Net this week:
• Since the voting system is permanently broken in this country, locking out any meaningful change, direct action will become the political expression of the future. (20 minutes)
• The so-called Trans-Pacific Partnership, which will open the floodgates to massive Asian immigration, is another treasonous betrayal of the American people. (23 minutes)
• The billionaire-enabled invasion of our nation and civilization can accurately be described as "death by a thousand cuts" — but the average TV-watcher can't be bothered to do anything about it, or he might miss his favorite show, or, even worse, be called a "racist." (28 minutes)
• The most obnoxious dirtbag in the US Senate, John McCain, has a new job: presidential advisor — but not to Obama. McCain will reportedly be "advising" puppet president Poroshenko of Ukraine. (35 minutes)
• There's a move afoot by the Usual Suspects to put Harriet Tubman on the $20 Federal Reserve note. The textbooks our enemies force our children to use give more space to Tubman than they do to George Washington. (37 minutes)
• The governor of Idaho is reportedly giving a 50 square mile plot of land to the Communist Chinese to build a supposed "duty free zone" that for all practical purposes will be a completely Chinese-run city on American soil. (43 minutes)
Thanks to Marty, N2IRJ, you're able to listen to the Liberty Net right now on your computer here at https://3950.net/ — or download the file and listen anytime on your mp3 player. Check in over the air and join the conversation!
Join in or listen to the most exciting net on the amateur bands every Saturday night starting at 10PM Eastern Time and Wednesday nights at the same time. And don't forget the Survival Net on Sunday evenings, also at ten!
Our thanks go to W1WCR for his hard work and courage in keeping this very important part of the amateur radio service alive for more than 40 years!
Listen: Liberty Net 5/16