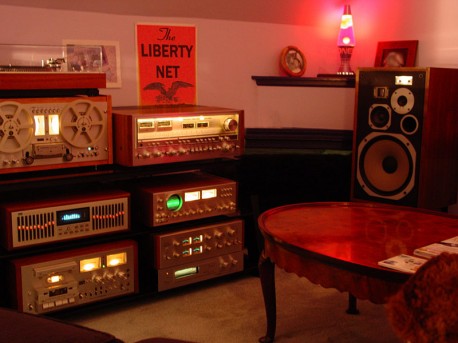 by Kevin Strom, WB4AIO
THIS WEEK there were two Liberty Net sessions instead of one: A special election-night watch was on the air Tuesday.
We're still waiting to hear from stalwart net participant Al, N2SAG, as communication (and presumably power) at his Long Island QTH still has not been restored. Our thoughts and prayers are with you, Al. UPDATE: Al was on the air 11/10 and is well, despite enduring many days of hardship. Welcome back, Al!
And, right after power was finally restored at N2IRJ after Hurricane Sandy struck, a huge Nor'easter slammed into the area and took down the power grid again, taking Marty and the phone patch off the air once more. Marty's Beverage antenna was also severely damaged by the storms, and his transmitting antenna feedline was brought down by heavy snow.
Listen: Liberty Net 11/3
Here's a small selection of what was discussed on the net this week:
• The regime in Washington has absolutely insane policies regarding Middle Easterners: One the one hand, it's virtually forbidden to criticize the Muslim invasion of the United States (they even have a scare word for it; "Islamophobia"). But on the other hand we're murdering — literally burning alive — many thousands of innocent Muslims who stayed in their home countries and minded their own business. And at the same time, yet another Middle Eastern group — the Jews — controls a major part of what used to be our financial, media, and political establishments. (18 minutes)
• Want more proof that both political parties are controlled by the same bosses? Just look at the fact that the vast majority of those who vote for either party want an end to mass immigration, yet it's open borders we get — open wider every year — no matter whether Democrats or Republicans are nominally in power. (30 minutes)