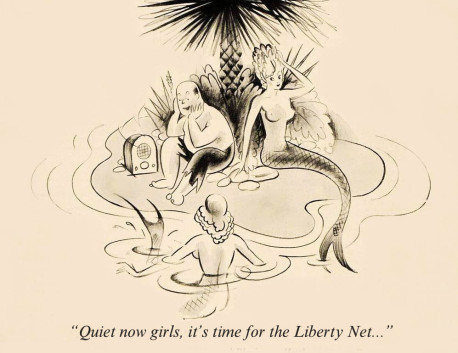 by Kevin Strom, WB4AIO
PROPAGATION WAS again an issue for the Liberty Net this week, with short skip suppressed and long skip enhanced. When this happens, the net's Internet streams can be very useful, often allowing you to hear stations you can't hear directly at your location. We've also added a "critical frequency" map to https://3950.net (see the link in the left column), a constantly-updated world map which shows the highest frequency possible for vertical-incidence (very short skip) wave reflection. When the critical frequency drops below 4 MHz in your area, skip zones will appear on 75 meters.
Listen: Liberty Net 11/30″]
Here are a few selections from the ideas brought up on the Liberty Net this week for debate and discussion:
• What happens if relatively few people sign up for the pathetically poor "Obamacare" medical coverage? Will the system be allowed to fail, as any similarly-worthless private entity would? Will the quasi-monopoly insurance companies that are in bed with the regime be allowed to go bankrupt? (12 minutes)
• Was the 2.5 trillion dollars that "went missing" from the Pentagon used to finance false flag acts of terror in order to get the morons to accept giving more power to the regime in Washington? (29 minutes)
• We already knew that there's a "relationship" between Facebook and the regime's NSA. But did you know that to use the new Facebook smartphone app, you must give permission for Facebook to activate and record data from your phone's microphone and camera at any time? (46 minutes)
• The new LG "smart TV" has to be connected to the Internet in order to function. It "phones home" regularly and sends your viewing history (and other data, such as when you watch, when you're home, search terms, and who knows what else) to the company, who doubtlessly sells the data to other corporations for marketing purposes and perhaps even to the regime in Washington for their nefarious ends. (52 minutes)
• Why are plasma television manufacturers given a free pass to sell sets that generate huge, destructive amounts of interference on the amateur HF bands? (1 hour 3 minutes)
• Internet-scouring systems are being developed by media giants to look for any piece of writing, audio, or video that even vaguely resembles their "copyrighted works" so they can then sue the "offending" small businesses and artists into bankruptcy. One source, though, is offering a huge — and free — repository of audio and video for independent artists and programming producers: Russia Today, http://rt.com/ . (1 hour 10 minutes)
• Beware of the "terms of service" that now come with some products these days — some require you to "agree" not to review the product negatively in any public forum, or pay the company a "fine" for your "violation." (1 hour 19 minutes)
• Recently an Illinois man was charged with violating "eavesdropping" laws, and could face 75 years in jail, simply because he recorded police officers in a public place with his video camera. (1 hour 57 minutes)
The Liberty Net — amateur radio's longest-running current events discussion net — is on the air every Saturday night at 10PM Eastern Time on or around 3950 kHz SSB (usually higher in frequency, quite often 3995 kHz, to avoid interference). You might have to tune around, but we're not hard to find. And don't forget the Survival Net on Sunday at 9 and the Midweek Liberty Net on Wednesdays at 9.
Remember, thanks to our multiple audio feeds, you're likely to be nearly interference-free! And, as always, you can download the net recording right here at https://3950.net and listen whenever you like.
Listen: Liberty Net 11/30″]