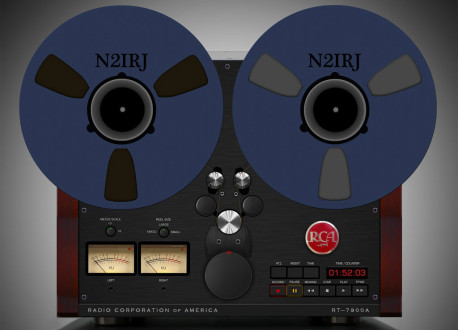 by Kevin Strom, WB4AIO
ONE REAL challenge to 75 meter communications is Summer static, caused by the widespread thunderstorms that typically cover our continent during the warm months. There are two worthwhile approaches to fighting the static:
1) Have as potent a transmitted signal as you possibly can — run an amplifier at all times; during net operations you want to deliver as high a field strength as you can, to get through clearly to even the stations that are getting the strongest static and the weakest reception of your signal. Even more important than running an amplifier, though, is having an efficient aerial. This means, on 75 meters, a full-size, full height antenna — short multiband loaded or trapped "mini" antennas will typically produce poor, barely detectable signals no matter how much power you run.
2) Use a directional, low-noise receive antenna, separate from your transmit antenna, and orient it away from the worst current storms. You can see where the storms are located by viewing http://www.blitzortung.org/Webpages/index.php?lang=en&page_0=30
Listen: Liberty Net 7/11
Here's my summary of and take on some of the ideas brought up on the Liberty Net this session:
• How many more White women have to be raped or killed before we rise up and end the invasion on our southern border forever? (13 minutes)